Tampa Bay Reiki classes; http://reikiclassesusa.com/florida/tampabay
Charlotte Reiki classes; http://reikiclassesusa.com/charlotte
Atlanta Reiki; http://reikiclassesusa.com/georgia/atlanta
Dallas Reiki classes; http://reikiclassesusa.com/texas/dallas
Orlando Reiki classes; http://reikiclassesusa.com/florida/orlando
Ft. Lauderdale/Miami Reiki training; http://reikiclassesusa.com/florida/southflorida
Savannah Reiki Classes; http://reikiclassesusa.com/georgia/savannah
New Orleans Reiki Classes: http://reikiclassesusa.com/neworleans
Seattle Reiki Classes: http://reikiclassesusa.com/seattle
St. Louis Reiki Classes; http://reikiclassesusa.com/stlouis


Reiki Classes in the USA http://reikiclassesusa.com
Online Reiki Classes are also available
http://reikiclassesusa.com/online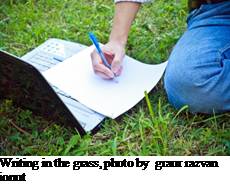 Calling all writers, poets, novelists, bloggers, freelancers, and people who love to write but hate to label themselves!
Join us for a Weekend Retreat November 16-18, 2012 at All World Acres in Plant City, FL for a few inspiring days of learning, laughter, and art!
Enjoy your choice of entertaining, educational workshops available, a beautiful & peaceful writing environment, lots of time to write or relax, and opportunities to pamper ourselves, socialize, and learn from writers of all genres.
Children are welcome!
A partial list of available workshops follows (times and content subject to change, possibly just to keep you on your toes.) If you'd like to suggest or (even better) lead a workshop, please contact your host at AuthorAshleyRae@gmail.com before November 10th, 2012.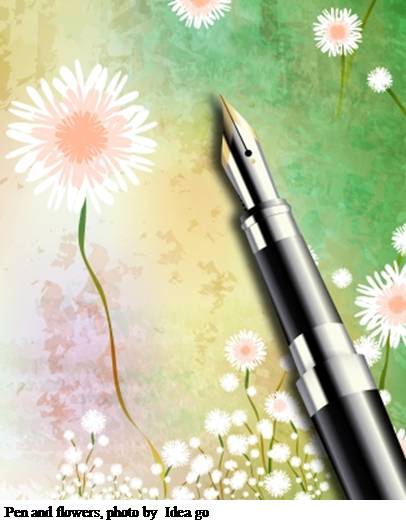 Open Forum Meet and Greet – Friday, November 16, 7:30pm
Discuss the writing life, publishing, our goals as writers during this retreat and beyond, all while munching on some delcious, nutritious yummies. It could be the most informative and inspiring thing we do all weekend!

Open Mic – Friday, November 16, 9pm
Our host will lead us off with a reading of her recently published book, Not My Mother: A Memoir. Bring your work and perform it for your peers! Stand up comedy and musical numbers also welcome!

Breaking the Block – Saturday, November 17, 10am
Discuss the dreaded writer's block and practice several different techniques for overcoming it. Using the Bright Idea Deck we will explore right-brain ways to solve plot issues, create characters and story lines, uncover themes, break down the dam that's been holding back our creative juices and get in the flow! (Please note: you don't have to buy this deck in order to learn something from this workshop! But if you do happen to have a card deck with pictures - tarot, oracle, inspiration, or otherwise, feel free to bring it.)

Connecting with Your Muse – Saturday, November 17, 1:00pm
How do you get in the flow? We'll perform a ritual to invoke our personal muses, create a craft in honor of our muse, and talk about ways of consciously connecting ourselves to creative flow so we never need to wait for inspiration to strike again! We'll end our workshop with the power of seven Crystal singing bowls.
Sense-Immersion – Saturday, November 17, 3pm
Whether you write fiction, poetry, or creative nonfiction, the six senses are your friend. Yes, I said six. This workshop will explore ways to engage your readers by appealing to their bodies, hearts, minds, and spirits with a few simple techniques.
Re-Vision Strategies – Saturday, November 17, 7pm in the Community Center
Revising doesn't mean correcting spelling and punctuation, but you knew that already...right? Let's talk about methods we can use to see our work in completely new ways, and turn our rough drafts into polished gems! (This will be a crafty workshop, so we're going to go inside where there is light, and play with scissors, crayons, markers, coloring pencils, water colors, salt-dough, and maybe even our rough drafts...bring a copy or two of work that you'd like to revise!)
Putting it all Together at the Morning Social – Sunday, November 18, 9am
More yummies to eat while we talk about our work, epiphanies we've had over the weekend, ask any further questions, exchange email addresses, and figure out what we want to contribute to our first All World Acres publication!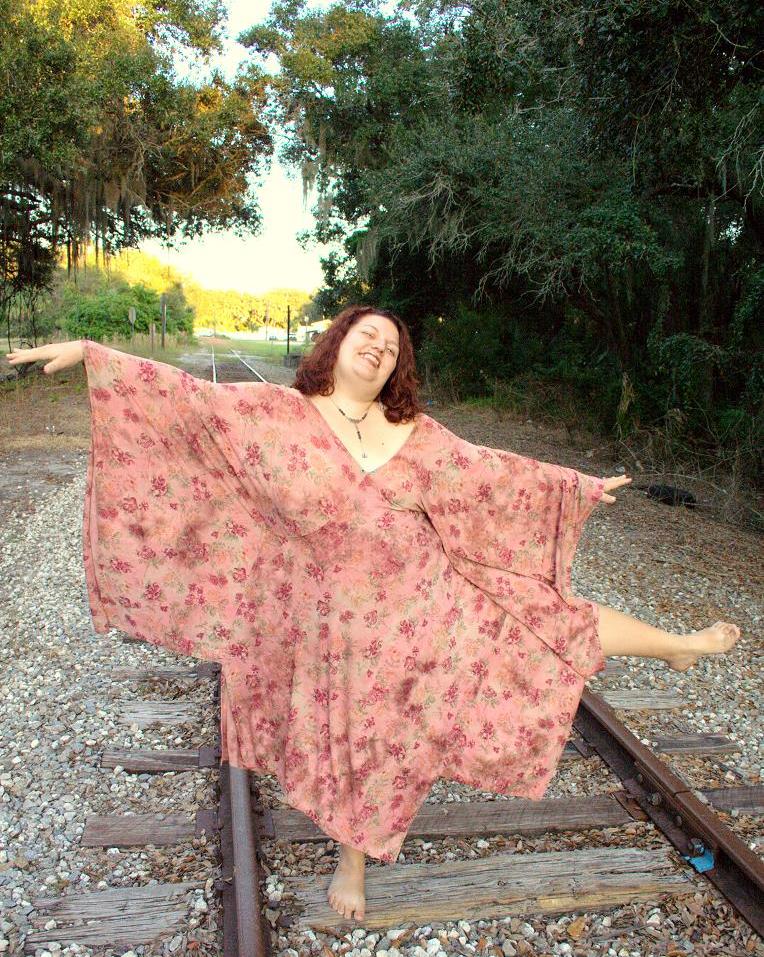 Writing To Heal – Sunday, November 18, 11am
Join us to discuss writing techniques for healing our hearts, minds, and spirits. We will talk about how various writing forms help us release, purge, explore, express, share, and create change.

Ashley Rae has a Master of Fine Arts in Creative Writing from the University of Central Florida and resides with her precious 3 year old in gorgeous Sarasota, FL. Her first published book, Not My Mother: a Memoir, is now available on Amazon, BN.com, Smashwords.com, and you can bet she'll bring paperback copies with her at the retreat. She teaches writing as a self-healing tool, as well as workshops on Intuitive Tarot, and The Incredible Vagina, which is simply the best title come up with for any class, ever. She is currently working on her second memoir, tentatively titled Sentence Interrupted: Memoir of a Moody Mama. Also a psychic and a Love Your Life Coach, there is plenty to check out on her website at www.AuthorAshleyRae.com . Email her at AuthorAshleyRae@gmail.com

General Info
Gates open at 3pm on Friday. All World Acres, has hosted more than 100 different events over the past eleven years. AWA features an air conditioned community center, a cafe, a covered stage, 3 different ritual/fire circle areas, and a bath house with hot showers and flush toilets. AWA is a not for profit sanctuary and campground that is supported by the community it serves. All of the work done to prepare and facilitate this event is done by volunteers.
Site Location
All World Acres is located at 4715 Bruton Rd. Plant City, Florida 33565. This is a private sanctuary and visitation is only allowed during scheduled events. No drop-bys. Visit Online Newsletter for directions. It is each visitor's responsibility to be aware of site policy at All World Acres before arrival. This is sent as part of the confirmation email for those who pre-register. If you are planning to pay at gate then please visit FAQ to learn about site policy.
Admission Options
The Full Event
The Retreat will begin on Friday at 3pm and run through Sunday at 1pm. The Full Event admission includes all workshops and activities and also includes camping for the entire Retreat. This amount is per person 11 years and older (10 years and under are free camping with adult). This is the most economical and practical option to enjoy all or most of the activities. Even if you don't want to camp this is the best option for activities on all 3 days. Register early (by September 30) in advance for only $40 per person (11 years and older).
After September 30, register online for $50 per person. At gate admission rises to $60 per person. Register early for best price and to help volunteers plan this event. RV spaces are limited – please call 813-748-0761 to inquire.
Please register below with PayPal

Full Event per person if registered by September 30, 2012; $40
Meal Plan per person; $35. If you choose to add this option please register by October 30. Includes 5 meals including vegetarian options. A la cart food options also available or you may bring your own. Beverages available at cafe for $1 or you are welcome to bring your own.

If you prefer you may register By Mail: Please send payment to All World Enterprises: PO Box 4825 Plant City, FL 33563. Please include name, name of event, and an email address or phone number for confirmation.
Questions? Please call 813-748-0761 or email to: info@healingtoday.com
Healing Today Home Page Online Newsletter
Healing Today sponsors and hosts healing retreats, festivals, seminars, workshops, for all natural healing modalities, complementary and alternative health, and holistic health. Healthcare education is important to Healing Today and we hope to motivate individuals to appreciate the wonderful natural healing abilities we all share. We also present metaphysical , new age and earth based festivals and gatherings.