<![if !vml]>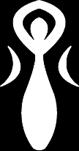 <![endif]>
We are happy to share some of the wonderful essays we receive from our Reiki Home Study Course students.
The use of healing touch in religion today as compared to its use in documented history.
In documented history the tales and feats of healing were almost "larger then life", the original "superheroes". Walking on water to Jesus healing leprosy by mere touch were just a few of the examples of the variations of these "prophets/messiahs/healers" powers and capabilities. They vary from religion to religion, but principally the relative point is that all if not most have a very distinct message to heal and be healed. In some regions primarily eastern is a strong indication that without healing the entire body, mind, and soul that really the source will just continue to manifest itself in other ways and other places.
From the time before Christ to Muhammad down to Buddha, all of these primarily focal points in the most prominent religious texts all have roots firmly planted in the investment of hands on healing as a way to help alleviate suffering and to realign the body into its proper most productive structure. Today, while the texts are still preached in some new and some traditional ways, I feel that it is not often enough hands on healing takes place in modern religion. There are some that still may practice a means of healing through touch , albeit in a sense of perverting its pure and universal intention, but most of the modern hands on now is done by professionals rather than shamans. Instead of Christians using their intrinsic ability to really capture the essence of what Christ stood for and assisting others in need it becomes blinders to the poor, the sick, and the needy.( Now I would also like to say, my paper isn't an absolute, meaning there are people everywhere who embody love and compassion that may also belong to a religious affiliation. I am speaking in general terms and by no means want to convey that I am grouping all of any sect together and trying them with a hang jury. And the fact I used Christians as an example for my debate has no bias I just am more familiar with that one in particular and can better reference.)
So to conclude my comparison, I would like to say its somewhat disappointing knowing that such miraculous healing is possible but today messiahs and prophets are not encouraged, their labeled, not supported but ousted. Much like some prophets in history too but modern day last even the character noble enough to have a book written about. Healing is in a high demand. I hope to be able to make a difference.
AB

Reiki is an energy healing modality and a healing of intention. This type of laying-on-of-hands healing has been used effectively throughout history. It is very mainstream and a primary method of healing in many countries. Unfortunately in the USA healthcare is dominated by the pharmaceuticals. Fortunately many healthcare professional are discovering the effectiveness of Reiki so it is growing in popularity here as well.
More Essays More Essays page 2
More Energy Basics

Reiki Essays
Reiki Workshops

Reiki classes are offered on a regular basis in many different cities. Please check website for current schedule.
Atlanta; http://healingtoday.com/classes.ga.htm

Tampa Bay area; http://healingtoday.com/classes.htm

Colorado Springs; http://healingtoday.com/classes.nww.htm
Orlando; http://healingtoday.com/classes.ol.htm

Dallas; http://healingtoday.com/classes.tx.htm
Tampa Bay Reiki classes; http://reikiclassesusa.com/florida/tampabay
Charlotte Reiki classes; http://reikiclassesusa.com/charlotte
Atlanta Reiki; http://reikiclassesusa.com/georgia/atlanta
Dallas Reiki classes; http://reikiclassesusa.com/texas/dallas
Orlando Reiki classes; http://reikiclassesusa.com/florida/orlando
Ft. Lauderdale/Miami Reiki training; http://reikiclassesusa.com/florida/southflorida
Savannah Reiki Classes; http://reikiclassesusa.com/georgia/savannah
New Orleans Reiki Classes: http://reikiclassesusa.com/neworleans
Seattle Reiki Classes: http://reikiclassesusa.com/seattle
St. Louis Reiki Classes; http://reikiclassesusa.com/stlouis


Reiki Classes in the USA http://reikiclassesusa.com
Online Reiki Classes are also available
http://reikiclassesusa.com/online

Healing Today Home Page

Mailing address;
Healing Today
PO Box 4825
Plant City, FL 33563

Phone;
813-748-0761

Email
info@healingtoday.com


Healing Today offers Reiki Home Study Courses
We are happy to offer home study course for all levels of Reiki including Reiki Master. These affordable courses include manual, a distant attunement and certification. Please visit website to learn more;
Reiki Home Study
Clases de Reiki en Espanol
http://reikienespanol.com/