<![if !vml]>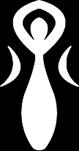 <![endif]>
We are happy to share some of the wonderful essays we receive from our Reiki Home Study Course students.
The use of healing touch in religion today as compared to its use in documented history.
Reiki, energy healing, is not a religion. Most religions around the world include a form of healing by touch as part of their beliefs and practices. But Reiki, in itself, is a science and is based on Universal Life Force, free of religious doctrines and particular practices of each one.
Universal Life Force is the energy that gives all forms of life the energy to exist!In documented history, ancient peoples healed themselves and others. It is natural and available to all of us because we are living human beings sustained by this force. We can learn the science of using this energy to heal ourselves and others, wisely, compassionately and lovingly.
EL
It is my impression that many modern-day Christians and Jews, and perhaps followers of other religions as well, seem to view the mind, body, and soul as separate compartments. One goes to church for spiritual healing and to a medical doctor for physical healing. And for the most part, doctors have a very hands-off approach, usually noting symptoms and issuing prescriptions as the go-to method of treatment.
However, all the major religions seem to have some foundation in healing touch, with the miracles of Jesus perhaps the most prominent for predominantly Judeo-Christian westerners. It's interesting that exalted leaders like Mohammed and Jesus gained their notoriety and also left the world an enduring legacy based in part on their abilities to heal the sick—spiritually, mentally, and physically—yet today, people are wary of healing touch.
The pervasiveness of Eastern-derived practices such as yoga, tai chi, acupuncture, and massage therapy in recent years seems to indicate that westerners are becoming more open to the idea of the body-mind connection, although most teachers and practitioners are careful to exclude religion from the picture. The spiritual is often left to the side for the students and clients to figure out on their own. While this suits the interests of the typical independent American, it also leaves a big gap in the overall healing—we miss much of the benefit by neglecting the spiritual.
The challenge, then, for modern-day healers is first gaining the acceptance of the ailing person regarding touch as a viable method, and then somehow integrating the spiritual benefit without alienating the independently religious or non-religious thinker.
MW
Reiki is an energy healing modality and a healing of intention. This type of laying-on-of-hands healing has been used effectively throughout history. It is very mainstream and a primary method of healing in many countries. Unfortunately in the USA healthcare is dominated by the pharmaceuticals. Fortunately many healthcare professional are discovering the effectiveness of Reiki so it is growing in popularity here as well.
More Essays More Essays page 2
More Energy Basics

Reiki Essays
Reiki Workshops

Reiki classes are offered on a regular basis in many different cities. Please check website for current schedule.
Atlanta; http://healingtoday.com/classes.ga.htm

Tampa Bay area; http://healingtoday.com/classes.htm

Colorado Springs; http://healingtoday.com/classes.nww.htm
Orlando; http://healingtoday.com/classes.ol.htm
Portland, Oregon; http://healingtoday.com/classes.or.htm

Dallas; http://healingtoday.com/classes.tx.htm
Tampa Bay Reiki classes; http://reikiclassesusa.com/florida/tampabay
Charlotte Reiki classes; http://reikiclassesusa.com/charlotte
Atlanta Reiki; http://reikiclassesusa.com/georgia/atlanta
Dallas Reiki classes; http://reikiclassesusa.com/texas/dallas
Orlando Reiki classes; http://reikiclassesusa.com/florida/orlando
Ft. Lauderdale/Miami Reiki training; http://reikiclassesusa.com/florida/southflorida
Savannah Reiki Classes; http://reikiclassesusa.com/georgia/savannah
New Orleans Reiki Classes: http://reikiclassesusa.com/neworleans
Seattle Reiki Classes: http://reikiclassesusa.com/seattle
St. Louis Reiki Classes; http://reikiclassesusa.com/stlouis


Reiki Classes in the USA http://reikiclassesusa.com
Online Reiki Classes are also available
http://reikiclassesusa.com/online