<![if !vml]>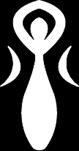 <![endif]>
We are happy to share some of the wonderful essays we receive from our Reiki Home Study Course students.
The use of healing touch in religion today as compared to its use in documented history.
The use of healing touch in religion today is a important topic in my own life. Part of the reason I'm looking to Reiki as an additional modality relates to both my own pain from life injuries but also to my Pentecostal heritage. As a Chaplain in the Veterans Administration hospital system, I believe it is more than just important that I be aware of alternative modalities that include the spiritual aspects of healing.
The use of healing touch in modern religion / spirituality is in wide use. Harold Koenig in his book, "Chronic Pain: Biomedical & Spiritual Approaches" presents that often, it is only with inclusion of the spiritual aspects that true healing can take place. He also suggests that alternative therapies may be the key to treating Chronic Pain. John Christopher Thomas writes in "The Devil Disease and Deliverance, " of the importance of "healing touch" when he expounds on the passage found in the Christian bible in James 5:14ff. He makes note that the person that is "afflicted" (referring more to mental affliction, trials, etc) is to pray for themselves. However, for the person that is sick, they are to call for the elders of the church. The elders are then to practice the "laying on of hands" as a means of healing. The concept is not so different from that of Reiki… there is an exchange of life force in the Person of the Holy Spirit through the elder to the one that is sick.
Modern Medicine also suggests that the use of Healing Touch, and Reiki specifically, is known to reduce pain in patients as evidenced by their March 1, 2009 article, "Holistic therapies: How nurses can learn complementary and alternative medicine." Additionally, the same article mentions that nurses can now be certified as "HNC" or Holistic Nurse Certified through the American Holistic Nurses Association. "Healing Touch Program" also indicates that the use of healing touch is being accepted on a much larger scale than in years past. In fact, they list over 50 facilities nationwide that make use of Healing Touch as a normal part of their programs of healing.
As a chaplain in a VA Medical Center and member of the "Pain Committee" I'm very aware that even the Veterans Administration is looking at Healing Touch and other non-traditional modalities to provide care for our nation's heroes. If an institution such as the VA that has been typified as "outdated" is making use of alternative modalities, surely we must accept that Reiki and other nontraditional healing arts are here to stay.
In addition to the use of Healing Touch, history is replete with examples. Healing touch is found in many citations related to its use in the Judeo-Christian venues. Elijah & Elisha of Old Testament prominence practiced miracle healings. In fact, one of the ancient names for God is Jehovah Rapha or "the God that heals." Japanese te-ate is an ancient form of healing. When I was a child, my mother worked in a Native American environment where healing touch was common practice. We've all seen the movies and documentaries where Shaman, witch doctors and other tribal practitioners have made use of Healing Touch. Ancient Egypt had their own healer in the form of goddess Sekhmet. It is believed she had the power to heal and was courted to aid the Egyptian armies by healing them and cursing their enemies!
Healing touch in religious venues is nothing new. Time as we know it is replete with examples of the use of healing touch and energy transfer as a means of healing.
TM
Present: Alternative medical health and mental health treatments have become increasingly more popular over the last few decades in this country. americans are looking to European herbals, Chinese medicine, Buddhist meditation, Native American sweat lodges, Asian acupuncture and sound healing, which includes Tibetan singing bowls, gonging and drumming as ways to cure their health problems. The list of therapies can go on and on. Americans who are not from these specific cultures are making use of these alternative healing methods in great numbers. the use of these healing methods by Americans from all background is both evidence of how culturally diverse a nation we have become.
Because addressing spiritual issues can make such a difference in an individual's experience of illness and often in health outcomes as well, weaving spirituality into medical education has become a priority among integrative medicine leaders. Today two-thirds of the nation's 125 medical schools now include courses on spirituality and faith, up from just three in 1992. We must always remember that we serve life not because it is broke, but because it is holy. through its commitment to return the soul to medicine, integrative medicine will continue to develop innovative and meaningful ways to address the fundamental connection between mind, body, and spirit in health and healing.
Past: Throughout history, the healing power of touch has been recognized and has played a significant role in every religion and culture. Healing in fact, was expected of all true prophets and was often the sign that their calling was genuinely from God.
Tribes and cultures in Africa, Asia, Oceania and the Americas have realized the relationship of curing the body to the profound powers of the universe. Each culture explored and utilized this power from within the framework of its own knowledge and traditions.
This powerful healing energy has been known in China and india for over five thousand years. The Chinese call it "Chi"or "Qi", while the Hindu used terms such as "Maya" and "Prana". The Japanese call it "Ki" the North American Indians refer to it as "medicine" the Melanese cal it "mana" the Kung people of the Kalahari Desert call it "Num". In his book of Future Science, John White lists ninety-seven different cultures, each of which has its own name to refer to healing energy. The references are without number; the reality is always the same.
SM; Washington
More Essays More Essays page 2
More Energy Basics

Reiki Essays
Reiki Workshops

Reiki classes are offered on a regular basis in many different cities. Please check website for current schedule.
Atlanta; http://healingtoday.com/classes.ga.htm

Tampa Bay area; http://healingtoday.com/classes.htm

Colorado Springs; http://healingtoday.com/classes.nww.htm
Orlando; http://healingtoday.com/classes.ol.htm
Portland, Oregon; http://healingtoday.com/classes.or.htm

Dallas; http://healingtoday.com/classes.tx.htm
Online Reiki Classes are also available
http://reikiclassesusa.com/online
New Universal Church
http://newuniversalchrch.org/