New Universal Church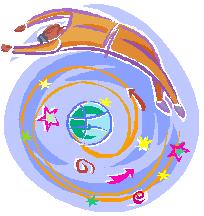 We Are One
We, at the New Universal Church believe that we are all seeking and discovering our own personal truth in our own unique way.

We value all the viewpoints of our ministers and congregation, however varied and controversial they might be.

We believe in religious freedom, as long as it does not infringe on the rights of others and is within the law.

We welcome any who seek truth, wisdom, and joyful acceptance.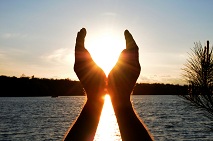 For info on how you may become an ordained minister of the New Universal Church please visit website;
<![if !vml]>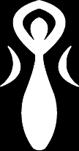 <![endif]>
We are happy to share some of the wonderful essays we receive from our Reiki Home Study Course students.
The Use of Healing in Documented Religious History vs The Use of Healing in Today's Religion
by Joyce Dierschke
Spiritual or energy healing has been a core concept of most major religions throughout documented history. Jews, Christians, Buddhists, Hindus, Native Americans and tribal peoples have practice and in many cases, continue to practice healing. The Chinese refer to it as Qi Gong or "energy work" – an effort to heal the mind, body and soul, practiced in the East since ancient times. Many religions continue to promote energy or hands-on healing in their practices to this day, while others seem to have forgotten about it or worse. Yet even while denying the validity of spiritual healing, the roots of these healing practices run deep in the world's major religions.
In Judaism, "G-d is the ultimate healer and ultimately it is up to Him to produce a refuah. Our jobs as healers are only to create the how for the healing to take place. If there will be a cure and when is not our business. Our job is simply to do, to create a viable vessel for the refuah....We need to plug into the healing energy of creation. Herbs heal because of this shefa (energy)...Healers can become conduits for this shefa, passing it along to their patients. It can be used to diagnose via partzufic principles. It can be activated in a myriad of ways depending on the situation. Some techniques produce this healing energy more strongly than others, and some produce a more detailed or specialized form of it."
In Christianity, "These twelve Jesus sent forth, and commanded them, saying...But go rather to the lost sheep of the house of Israel. And as ye go, preach, saying the kingdom of heaven is at hand. Heal the sick, cleanse the lepers, raise the dead, cast out devils: freely ye have received, freely give."
In fact, throughout the New Testament, it is clear that the mission passed on to each Christian is to heal. Yet today in many Christian churches, healing is either looked upon as something only "special" people can do, something only scam-artists do, or as something that only God can do and when people attempt it, they are in fact doing the work of the devil. Yet by denying our human ability to help each other receive the light and power of our supreme being, we are in fact denying our true spiritual purpose.
Exceptions can be found in the examples of Lourdes, Fatima, and other sites as well as in holy people such as St. Theresa of Lisieux, Padre Pio and Mother Theresa – people and places believed blessed specifically by God and given the power of healing. Many will readily believe this power exists in these extraordinary examples as well as in others, but not in themselves. If they only knew, their own power just needs to be tapped!
The followings of these people and places, further exemplify the need of humans for that spiritual component. So much of what we do is "non-human" – computers, cell phones, televisions, etc. - technology has a strong hold on us in our modern world. But even with all of our gadgets taking up all of our time, there is still something missing. The spiritual holes in our lives cannot be filled with "things". I think this is where many modern religious services fall short. They've gotten wrapped up in the minutiae of dogma, instead of embracing the simplicity of what God really wants for us – health and happiness – and being that source of spiritual power we crave and need.
Now more than ever we need to know where we fit into the scheme of things and what our purpose is on this earth. And all is not lost. Many churches are bringing that core idea of healing back into their ministries. There are healing masses and changes in language that promote healing and spirituality concepts happening throughout many denominations. The time is ripe for a resurgence of the concept of humans as spiritual beings and healing is at the center of that idea.
More Essays More Essays page 3
More Energy Basics

Reiki Essays
Reiki Workshops

Reiki classes are offered on a regular basis in many different cities. Please check website for current schedule.
Atlanta; http://healingtoday.com/classes.ga.htm

Tampa Bay area; http://healingtoday.com/classes.htm

Colorado Springs; http://healingtoday.com/classes.nww.htm
Orlando; http://healingtoday.com/classes.ol.htm
Portland, Oregon; http://healingtoday.com/classes.or.htm

Dallas; http://healingtoday.com/classes.tx.htm
Online Reiki Classes are also available
http://reikiclassesusa.com/online
New Universal Church
http://newuniversalchrch.org/

Healing Today Home Page

Mailing address;
Healing Today
PO Box 4825
Plant City, FL 33563

Phone;
813-748-0761

Email
info@healingtoday.com


Healing Today offers Reiki Home Study Courses
We are happy to offer home study course for all levels of Reiki including Reiki Master. These affordable courses include manual, a distant attunement and certification. Please visit website to learn more;
Reiki Home Study
Clases de Reiki en Espanol
http://reikienespanol.com/