New Universal Church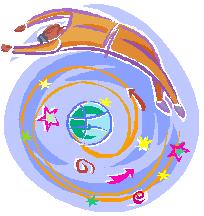 We Are One
We, at the New Universal Church believe that we are all seeking and discovering our own personal truth in our own unique way.

We value all the viewpoints of our ministers and congregation, however varied and controversial they might be.

We believe in religious freedom, as long as it does not infringe on the rights of others and is within the law.

We welcome any who seek truth, wisdom, and joyful acceptance.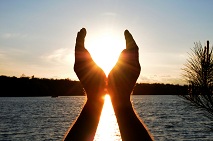 For info on how you may become an ordained minister of the New Universal Church please visit website;
<![if !vml]>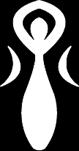 <![endif]>
Ocean of Consciousness

The whole of our physical self is an object upon which our
consciousness operates. The body is a dense concentration of energy
manifested by our spirit in connection with the Universe. The senses,
intellect and physical form of the body can exist only in attunement
with our spirit.

At the core of every cell in the body is energy of infinite potential.
This same life force energy is present in all matter. As a drop of
water contains the same properties as the ocean, a drop of
consciousness is one with the vast seas of universal consciousness.

A Reiki attunement is a wonderful way to confirm this mind, body spirit connection.

An attunement charges the individual with universal life-force energy while clearing the channels of any blockages. This alignment and clearing process stabilizes and improves the personís ability to affect the energy that is present in everything.

The focus and intention are always the same but the actual physical process varies with the individuals and the circumstances of time and distance. Working with the subtle energy bodies we are able to share the attunements even when the physical bodies are separated by great distances.

Whether in person or from a distance, the person receiving the attunement is forever transformed as they are awakened into a new improved way of being. Awareness will continually grow stronger as the person enjoys a profound, intimate, loving connection with the universe as the creative source. An ecstatic union that further empowers the divine self.


More Essays More Essays page 2
More Energy Basics

Reiki Essays
Reiki Workshops

Reiki classes are offered on a regular basis in many different cities. Please check website for current schedule.
Atlanta; http://healingtoday.com/classes.ga.htm

Tampa Bay area; http://healingtoday.com/classes.htm

Colorado Springs; http://healingtoday.com/classes.nww.htm
Orlando; http://healingtoday.com/classes.ol.htm
Portland, Oregon; http://healingtoday.com/classes.or.htm

Dallas; http://healingtoday.com/classes.tx.htm
Online Reiki Classes are also available
http://reikiclassesusa.com/online
New Universal Church
http://newuniversalchrch.org/

Healing Today Home Page

Mailing address;
Healing Today
PO Box 4825
Plant City, FL 33563

Phone;
813-748-0761

Email
info@healingtoday.com


Healing Today offers Reiki Home Study Courses
We are happy to offer home study course for all levels of Reiki including Reiki Master. These affordable courses include manual, a distant attunement and certification. Please visit website to learn more;
Reiki Home Study
Clases de Reiki en Espanol
http://reikienespanol.com/