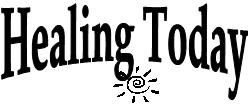 Reiki
A. General
B. Scientific Documentation
C. Reiki in Hospitals
D. Reiki Music
E. Religion
F. FAQ
G. Classes
1. Florida
2. Georgia
3. Texas
4. Charlotte
H. Reiki Home Study Courses

I. Reiki Store
J. Animal Reiki
Clases de Reiki en Espanol en Varias Ciudades

Reiki Cursos de Estudio en Casa en Espanol

G. Reiki Shares and Healing Circles
Herbs
A. General
B. DreamQuest
Events
A. General
B. Harvest Rhythm
C. YuleFest
D. Beltainia
E. ZenFest
F. Sustainable Living Conference
G. Florida Rainbow Fest


Event FAQ
Membership Info for the New Universal Natural Healing Association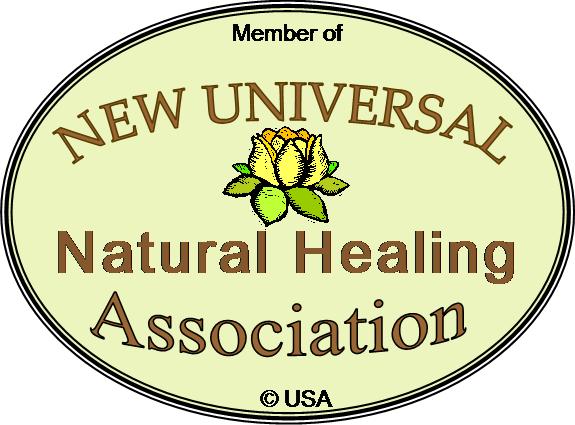 Healing Today ofrece clases de Reiki en Español

Cursos de Reiki
para todos los niveles


Maestra de Reiki, Norma Mora 813-401-1441
Ft. Lauderdale, FL
Septiembre 17, 2021

Reiki Cursos de Estudio en Casa
Orlando, FL
Septiembre 10, 2021
Clases de Reiki en Línea en Zoom
Sitio web optimizado para dispositivos móviles; Reiki en Español
Para más información mande un email a reiki.espanol@gmail.com
Reiki Cursos de Estudio en Casa
Clases de Reiki en Línea en Zoom
Fundamentos de la Energía Reiki
Clases de Reiki en Espanol
Fundamentos de la Energía Reiki
Clases de Reiki en Espanol
http://reikienespanol.com/
Reiki training is offered in Central Florida area. Close to Deltona, Daytona, Titusville, Brevard, Melbourne, Oviedo, Port Orange, Orange City, Cassadaga, Clermont, New Smyrna Beach
medicina natural metodos de sanación natural clases en español

cursos de Reiki en español Reiki en español Cursos de Reiki en Atlanta, Georgia

Energía Universal Aprende Reiki Certificado de Reiki Clases de Reiki

Maestro de Reiki Medicina Holística Sanación Hoy Entrenamiento de Reiki

Escuela de Reiki Terapias de Reiki Terápias de Reiki

Clases certificadas de Reiki Healing Spanish Reiki Classes Principios de Reiki

Iniciación de Reiki Sintonización de Reiki Practicante de Reiki Maestro Certificado de Reiki

Estudia Reiki Reiki naturopatía Usui Reiki en Espanol Chacras

Testimonios de Reiki Equilibrar Chacras Equilibrar Chakras Armonia y vida

limpieza de Aura Maestria Reiki Sesión Reiki Iniciación de Reiki

Curación natural curación de energía armonizar campos energéticos Aprende Reiki

Reiki training in Plant City Florida in the Tampa Bay area.
New Reiki Classes coming soon to High Springs and Gainesville Florida.
Clases de Reiki en Espanol
http://reikienespanol.com/
We are excited about new locations for our classes in Florida.
High Springs location: Jacksonville, FL. 90 miles, Tampa 145 miles, Gainesville 23 miles, Orlando 134 miles, Tallahassee 130miles, Valdosta, Georgia 90 miles.
Rejuva Med Spa in Tampa: Clearwater, FL 17 miles, Oldsmar 10 miles, St, Petersburg 28, Hudson 32 miles, Spring Hill 42 miles, Bradenton 51 miles, Plant City 37 miles, Brandon 26 miles.
East Lake location near Tarpon Springs: New Port Richey, FL 10 miles, Largo 21 miles, Sarasota 55 miles, Ft Myers 143 miles, Ocala 99 miles, Lakeland, FL 56 miles.
Reiki classes for Jacksonville, Florida. The workshops offered in High Springs are only 90 miles from downtown Jacksonville.
Reiki master teacher, beginner basic level 1 class, level 2 distant healing, symbols, classes, workshops, school, lessons, course, mind body spirit, spiritual, emotional, etheric, subtle bodies, energy healing, chakra, touch healing, body work, somatic, therapy, healing circle, treatment, session, Usui, chi, tai chi, ancient Japanese healing art, alternative medicine, holistic health, complementary healing, natural healing modalities, earth, universe, Tampa Bay area, St. Petersburg, Clearwater, Florida, Sarasota, Orlando, Lakeland, Plant City, Central Florida, suncoast, gulf coast, eastern, groups, organizations, programs, yoga, Home study, learn at home, correspondence course school distant attunement distance training. online teacher provides online attunement initiation
New Universal Consciousness and the New Universal Church
http://healingtodayusa.weebly.com/
Now offering Reiki classes, workshops in Big Sandy Tennessee near Nashville, Memphis, Clarksville, Paris Camden, Jackson. TN Reiki training, certification, and distant attunements now available for all of the USA, Canada, Home study for Alabama Alaska Arizona Arkansas Correspondence classes and teachers for California Colorado Connecticut Delaware Florida Georgia: Hawaii Idaho Illinois Indiana:
Iowa: Kansas: Kentucky: Louisiana: Maine: Reiki online courses for
Maryland: Massachusetts: Michigan: Minnesota: Learn Reiki from home in Mississippi Missouri Montana: Nebraska:
Nevada: New Hampshire: New Jersey: New Mexico
New York: 2 North Carolina: North Dakota Ohio:
Oklahoma: Oregon: Pennsylvania: Rhode Island: 1 South Carolina: South Dakota: Tennessee: Texas: Utah
Vermont Virginia Washington West Virginia: Wisconsin Wyoming
Reiki classes in Hollywood Florida now serving Miami, area.southeast florida.
Now offering private classes in the greater Atlanta area, Georgia, Marietta, GA, Dallas, GA powder springs, cartersville, Fair oaks, Douglasville, Acworth Kennesaw Roswell, Georgia Reiki classes workshops
Now offering Reiki classes in St. Louis, Missouri. Reiki workshops for all levels including Reiki Master training.The Reiki workshop class in St Louis, Mo is closest Reiki training for Springfield, IL or Springfield, MO. Reiki class in Chicago IL will be held soon. Until then please enroll in Missouri classes. Students from Evansville Indiana also attend Reiki class in St Louis or Big Sandy Tennessee. Saint Louis classes are close to Columbia and Jefferson City, MO Washington, Mo Fulton, MO Mt Vernon Highland, Illinois,
Starting in Dec. 2008 we will be offering Reiki classes for all levels in Cincinnati Ohio on a monthly basis. These affordable training workshops will be provided by Reiki Masters trained in several Reiki traditions. These classes are close to Lexington, Kentucky, Louisville, KY, Dayton, OH, Columbus Ohio, and much of southern Indiana