Join us for the 17th annual Brighid's Fire gathering at All World Acres. This exciting event will include live entertainment, main ritual, workshops, sweat lodge, drum circles, poetry reading, trade blanket, vendors, camping, and fun for the entire family.
Below are some of the the activities from last year. This year will be similar and will be updated as we get closer to event.
The Goddess Brighid, exalted one, is the patroness of healing, poetry, blacksmithing, and arts. She is also associated with fire. All aspects of fire symbolism, including light, candles, heat, warmth and sunrises are also related to this goddess. The Brighid's Fire festival is held at All World Acres in her honor. Activities will include;

Goddess and Earth Chants; Join Niki and the community to connect your energy with the Goddess and the Earth through song. No experience or particular kind of voice is necessary, just a willingness to be a part of this special offering.
Crystal Grid Creation and Meditation workshop; Come join Sean the Rock Guy and his incredible selection of quality stones to create a community crystal grid.
Breathing to Heal: Join Dru Ann to learn 4 breathing patterns that can help you cope with and heal whatever life has to give you.
Talking Transitions; Mary presents this discussion on the more un-talked about aspects of going through a Spiritual transformation. Touching on how everyone's journey is different and tends for most to be a non linear path with ups, downs and at times, pauses in progress.
Singing Bowls Meditation. Bring your yoga mats or blankets to join in this wonderful experience in the community center.
The Art of Fire Tending; This workshop will be presented by experienced fire tenders and will help those interested in this path as well as those simply interested in tending a sacred fire. Workshop will include fire circle etiquette.
Poetry Reading; Bring your favorite poems and share them with others at the community reading.
Bardic Circle; The community gathers to share stories, music, and fellowship.
Drum Circle; Join the community for drumming, dancing and meditation around the sacred fire circle.
Sweat Lodge; Presented by Grey Ghosthawk. A long standing tradition at AWA events.
Healing Circle; Always a favorite at these events, everyone will have the opportunity to share Reiki and other energy healing practices with the community.
Community Art Project; Everyone is invited to contribute to the mural on the walls of the General Store. Some paints and brushes will be available and you are welcome to bring your own.
Main Ritual; Honoring Brighid. Ritual celebration presented by the community.
General Info
The site for this event, All World Acres, has hosted more than 150 different events over the past 17 years. The site includes the community-built "Brent Stull Memorial Bathhouse" with hot showers and flush toilets, a covered stage, garden circle, organic garden, cafe, general store, and an air conditioned community center. AWA is a not for profit sanctuary and campground that is supported by the community it serves. All of the work done to prepare and facilitate the events are done by volunteers. Their only compensation is the satisfaction of working in a family-like environment to better the community at large. We hope all visitors will want to "join the family". AWA is located at 4715 Bruton Rd. Plant City, Florida 33565. Admission is only permitted during scheduled events (no drop bys). No arrivals after 9pm.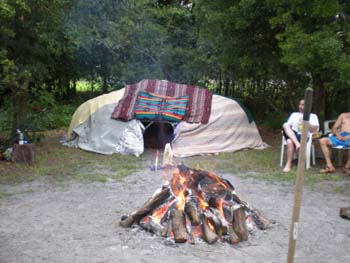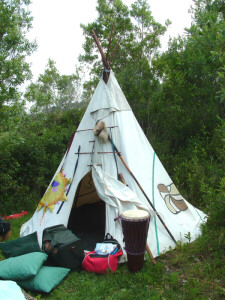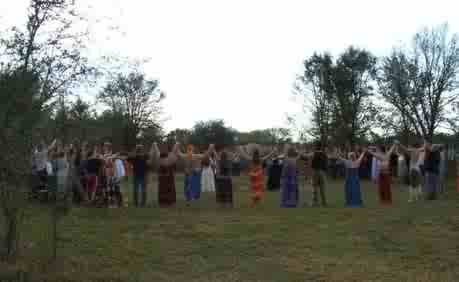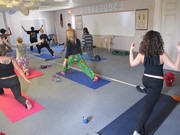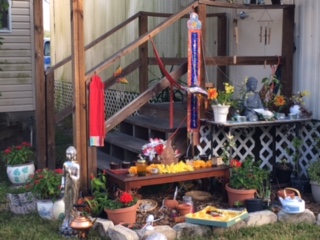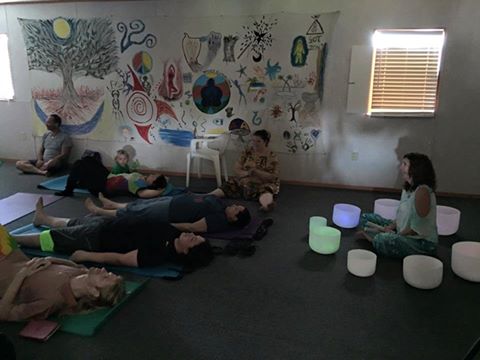 Admission Options
The Full Event
Brighid's Fire will begin on Friday at 1pm and run through Sunday at 3pm. The Adult Full Event admission in advance is only $25 if paid by January 24. If paid from January 25-February 9 the advance full event admission is $30. At gate full event is $35 per adult. This includes all entertainment, workshops and activities and also includes camping for the entire gathering. Youths 11 years and older are $10 for full event (10 years and under are free with adult). This is the most economical and practical option to enjoy all or most of the activities. Even if you don't want to camp this is the best option for activities on all 3 days. Day Passes will be available at gate for $15 and good through 9pm (no camping). Gates close at 9pm each evening.
Register early for best price and to help volunteers plan event. All admissions are a donation and may be tax deductible. Receipts are available at the cafe. Please note that admission donations may be transferred to another person or used for another event at All World Acres. There are no refunds. RV spaces are very limited so please call 813-748-071 to inquire.
Please register below with credit card or PayPal

Adult Full Event admission (early discount) per person (includes camping) $25
Adult Day Pass per person $15 good 9am-9pm (no camping).
Youth Full Event admission per person $10
Vendors The vending cost is $10 per 10x10 space in addition to the full event admission.
Questions? Please call 813-748-0761 or email to: info@healingtoday.com
FAQ Frequently Asked Questions
Healing Today sponsors and hosts healing retreats, festivals, seminars, workshops, for all natural healing modalities, complementary and alternative health, and holistic health. Healthcare education is important to Healing Today and we hope to motivate individuals to appreciate the wonderful natural healing abilities we all share. We also present metaphysical , new age and earth based festivals and gatherings.